| | | |
| --- | --- | --- |
| | | |
Awarded LEED Silver CS in November 2009, being the first LEED certified commercial office building in Truckee.

There are a few remaining tenant spaces available for lease. Please contact North Tahoe Commercial for leasing information.

The objective was to create a speculative professional office project that would provide a rewarding daily work environment for local professionals. Respecting the pattern of corner offices being a symbol of power and success in the traditional business world, the architect studied how to maximize the quantity of corner offices. The resultant design includes opportunities for 36 corner offices in the 20,000 sq. ft. building.

The building embraces regional identity in a timeless manner and is a flagship within the existing business park.

The third level conference room was designed to be a one-of-a-kind experience. It is a three sided glass room with panoramic views of the mountainscape to the south, east and west. The design has a stacked repetitive theme that talks to the organic layering of the distant mountains while offering an ease of simplicity to the eyes and offering the financial rewards found in repetitive modular type design.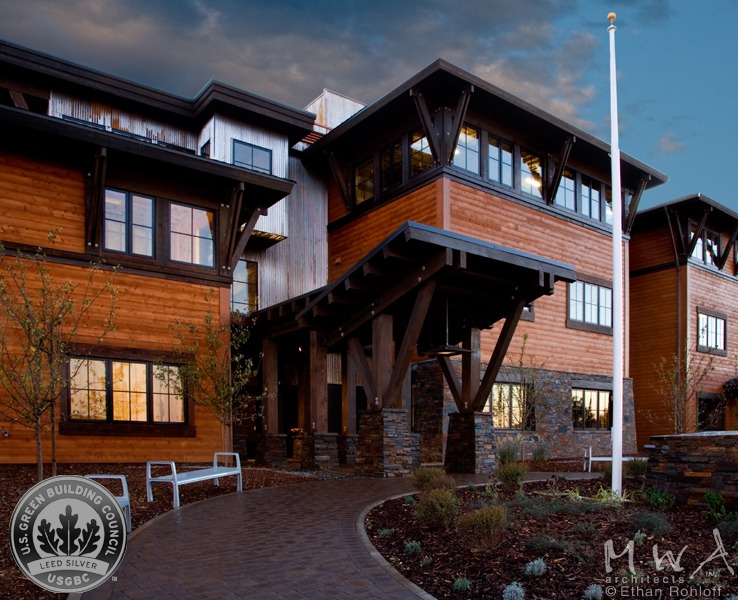 Truckee-Phoenix Executive Building


Image 1 of 3
Reclaimed Wood Siding
Corrugated Corten Siding
Ledge Stone
Exposed Rafters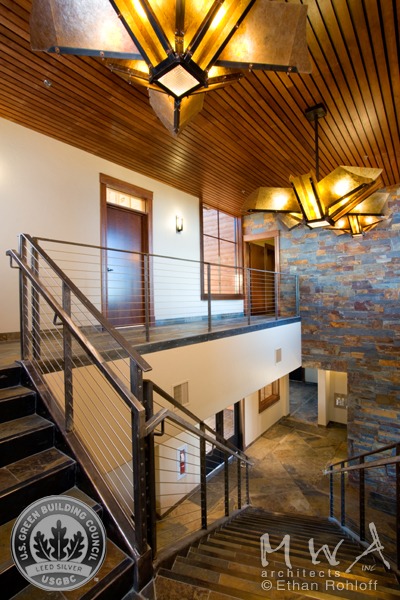 Truckee-Phoenix Executive Building


Image 2 of 3
Railings
Ledge Stone
Wood Decking Ceiling
Stone Flooring
Lobby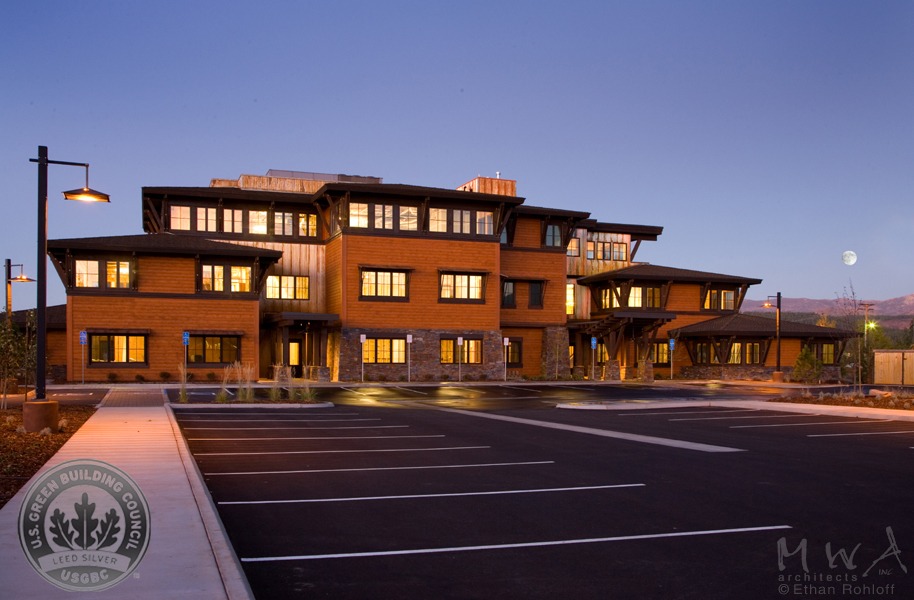 Truckee-Phoenix Executive Building


Image 3 of 3
Reclaimed Wood Siding
Corrugated Corten Siding
Composition Asphalt Shingle
Ledge Stone
Exposed Rafters
Hipped