| | | |
| --- | --- | --- |
| | | |
2012 Tahoe Quarterly Home Awards - Historic Remodel "Riverfront Red" read article


Margret and Julie were shopping for a unique real estate opportunity where they could create a small luxury retreat on the Truckee River and be walking distance to Downtown. They contacted Architect Kurt Reinkens of MWA, inc. after finding a funky delapidated shed roof building housing 4 tiny studio apartments. The existing structure was rotting and subject to flooding from the street. Their original vision was to turn the four units into a two-bedroom home with a great room in the middle. Reinkens advised that the Town of Truckee would not be keen to the elimination of market rate yet affordable housing in the downtown core. He suggested lifting the structure one-foot in order to create better drainage and to dig-out under the building to create a day-lit basement apartment opening to the river. One of the original units could be used as the street-side entrance, house the staircase and leave a bedroom or office. The remaining three units could be rentals. The vision was an easy sell.

The project was subject to Town of Truckee Historic Preservation Advisory Council review. The original structure did not have a foundation other than a few boulders and was severely in need of attention. The structure was given a chance of survival by economically justifying the expense through adding new square footage and retaining three rental units. This was a rare opportunity.

Mt. Lincoln Construction proved worthy of the task. The structure was lifted by a house moving company and slid it on steel beams toward the river. This allowed room for the excavators and foundation team. Utilities within a few feet, a very narrow street, massive glacial boulders, and a condition that the road stay open complicated the process. The existing structure was not square nor level. The new foundation had to match the existing structure exactly. Electrical and plumbing needed to be re-routed. Multi-unit code standards regarding acoustics between units had to be met. The final color is one of the historic colors found during the remodel. An elderly neighbor stopped by and mentioned that the red was the color when he moved to town.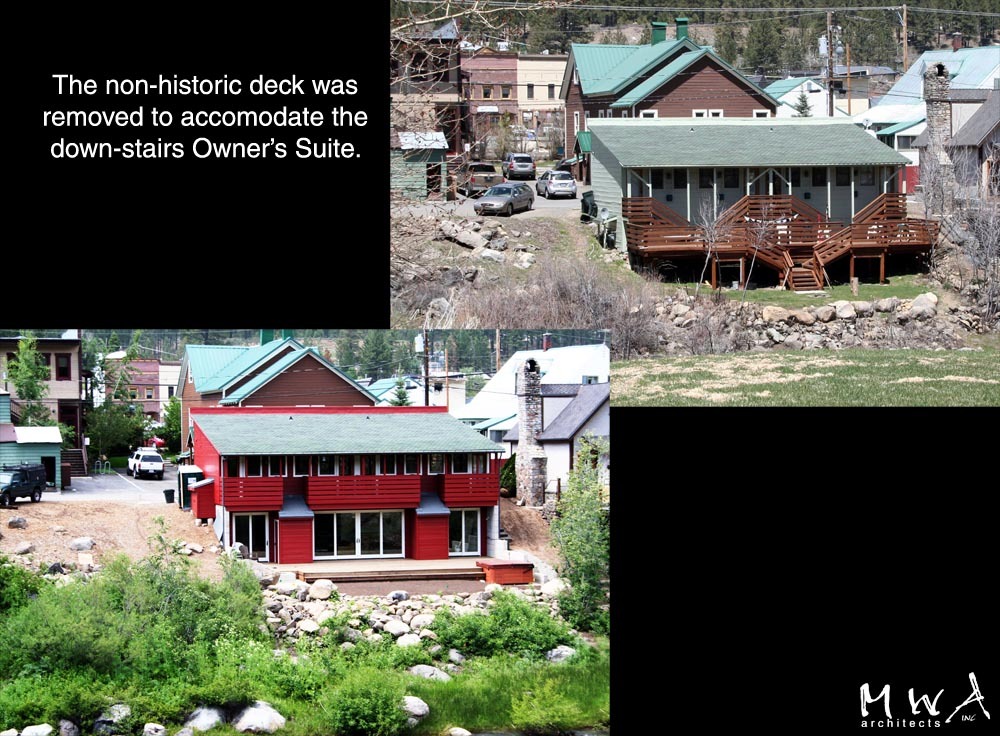 Truckee-04


Image 1 of 14
Composition Asphalt Shingle
Deck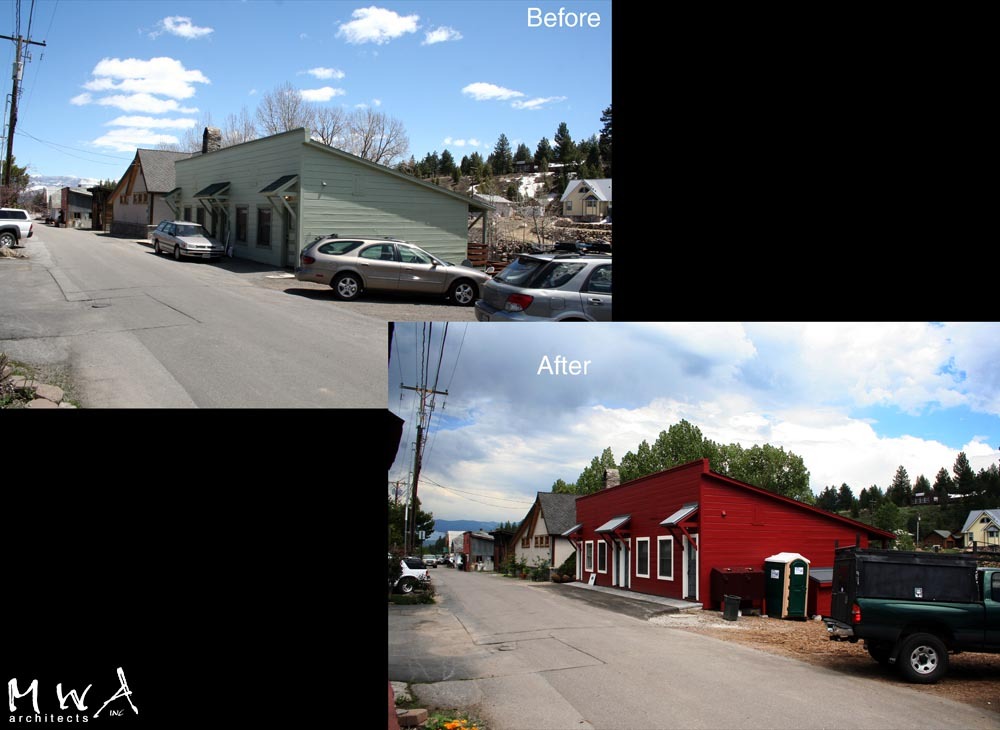 Truckee-04


Image 2 of 14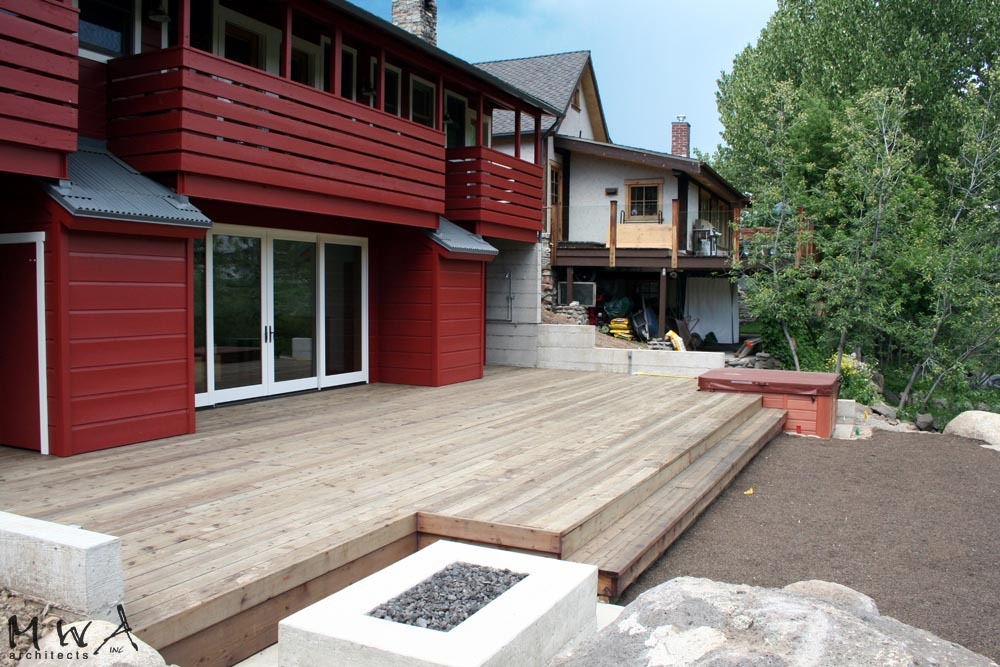 Truckee-04


Image 3 of 14
Firepit
Spa and Pool
Rusted Corrugated Steel Siding
Rusted Corrugated Steel Roofing
Deck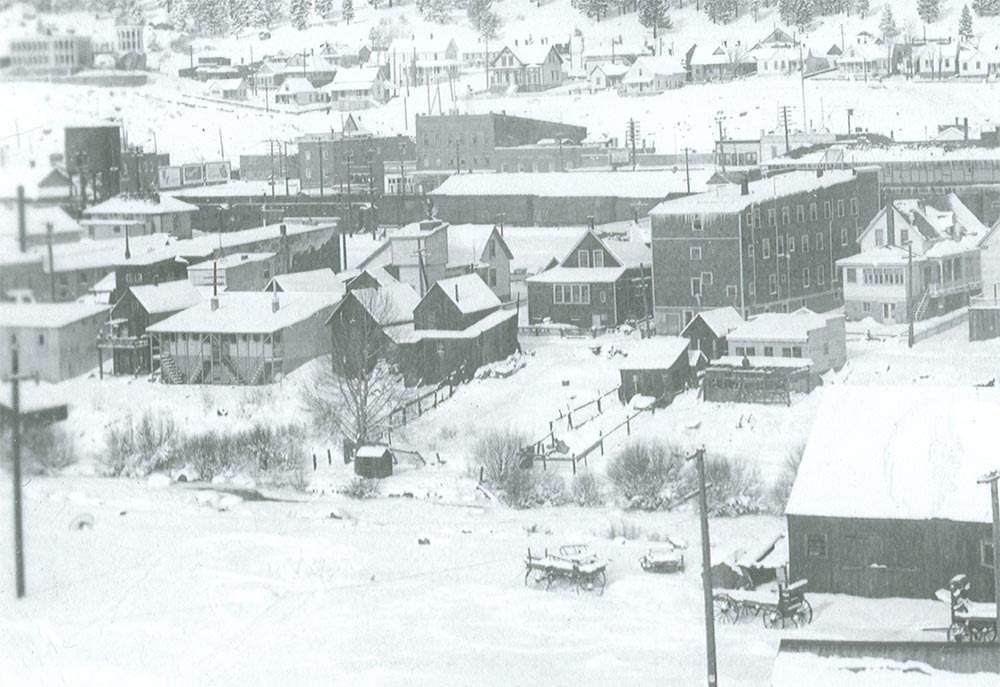 Truckee-04


Image 4 of 14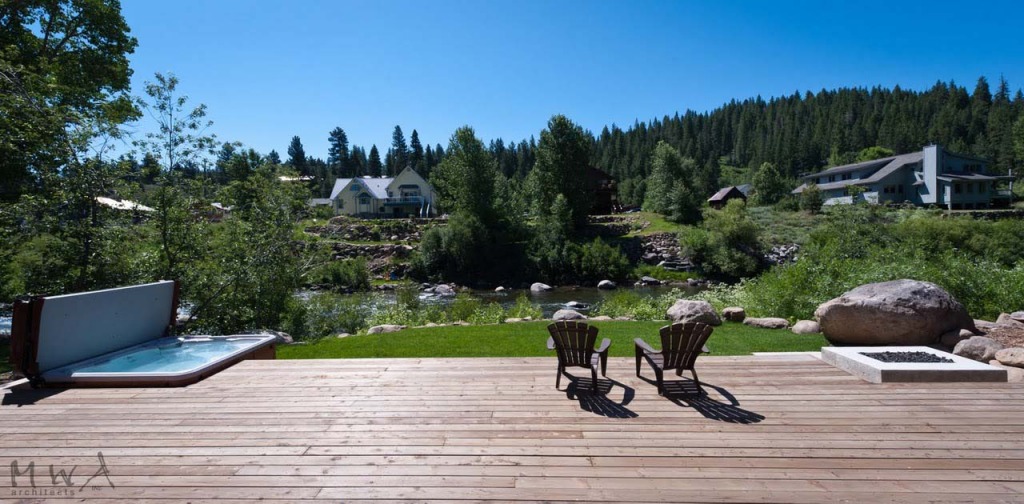 Truckee-04


Image 5 of 14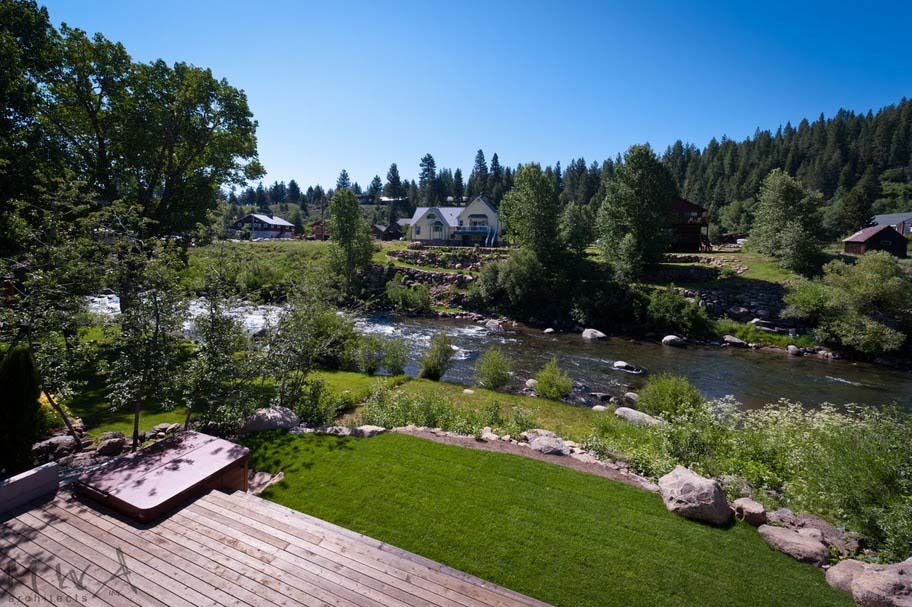 Truckee-04


Image 6 of 14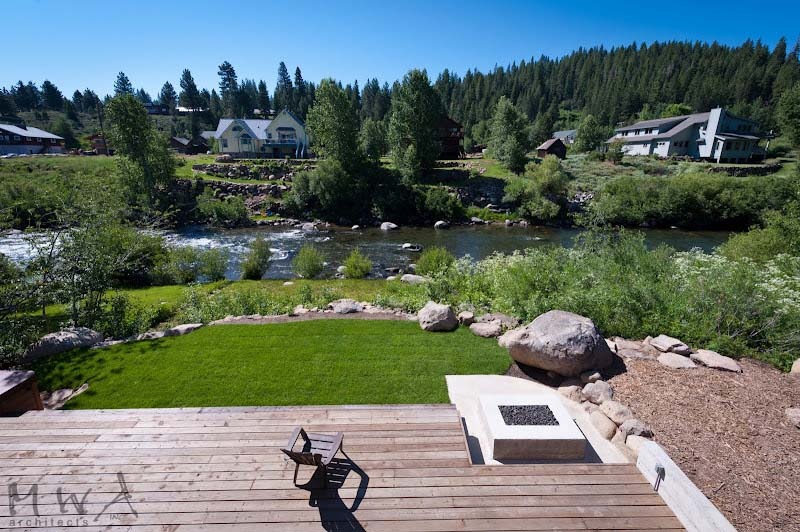 Truckee-04


Image 7 of 14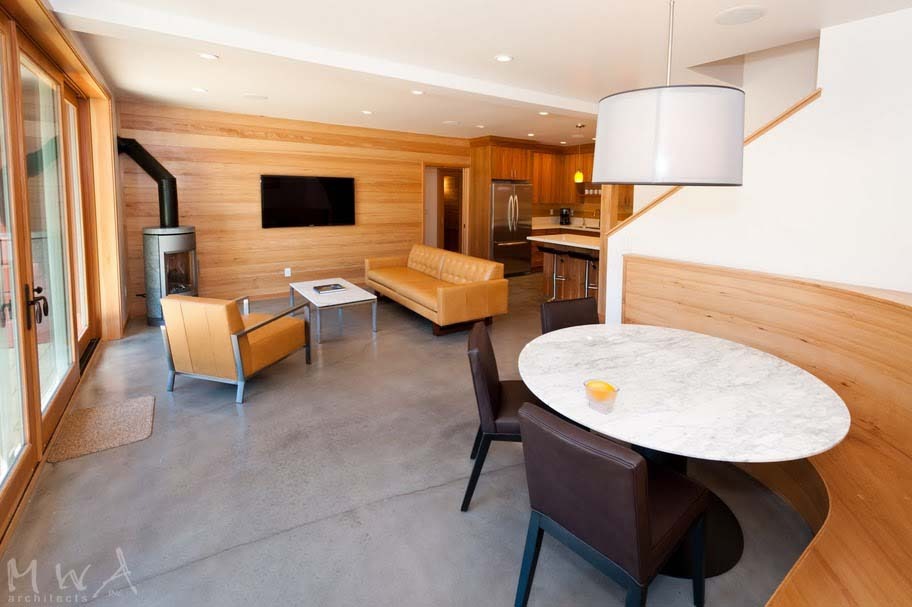 Truckee-04


Image 8 of 14
Fireplace
Stained Concrete
Wood Paneling
Dining Room
Great Room
Kitchen
Living Room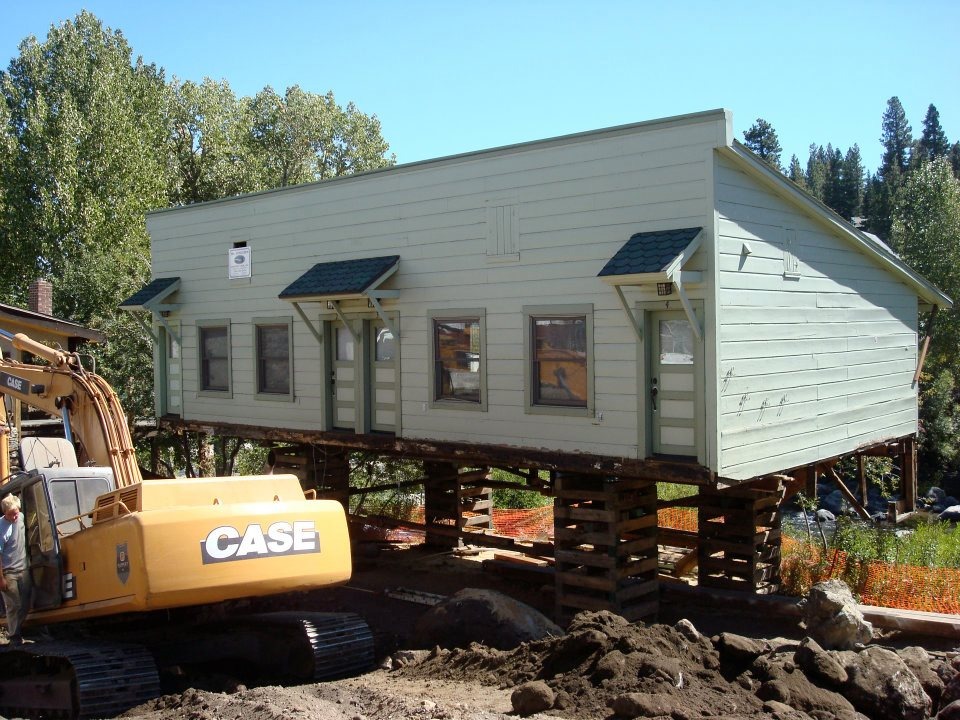 Truckee-04


Image 9 of 14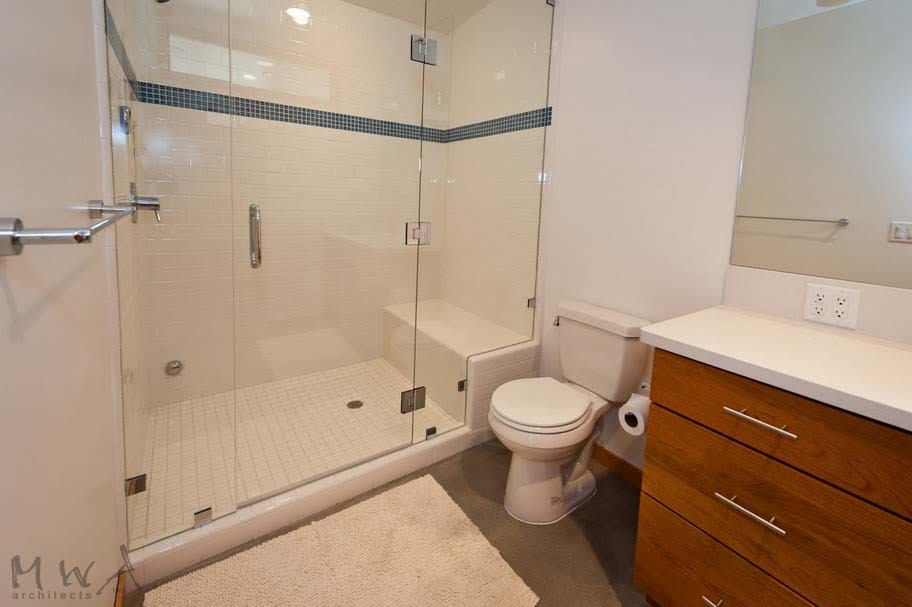 Truckee-04


Image 10 of 14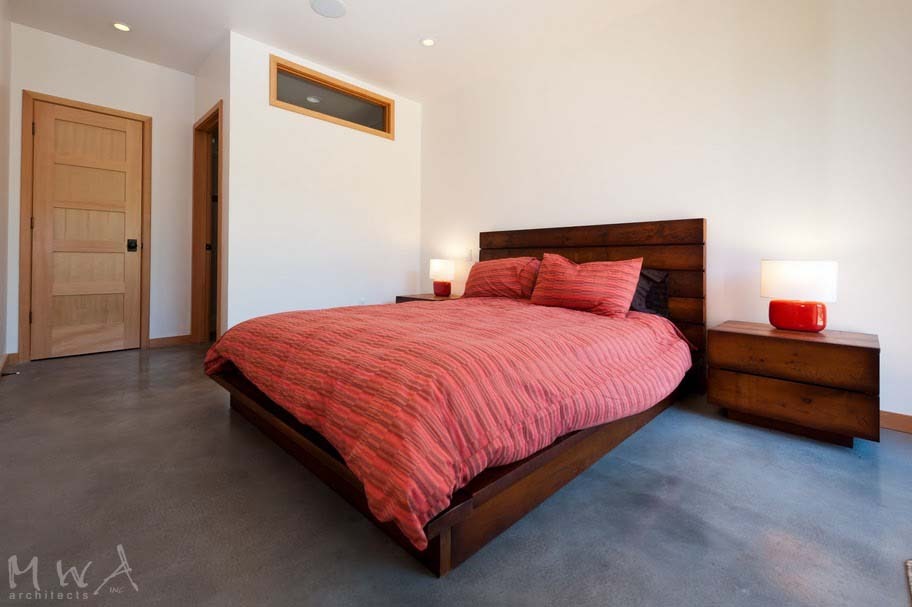 Truckee-04


Image 11 of 14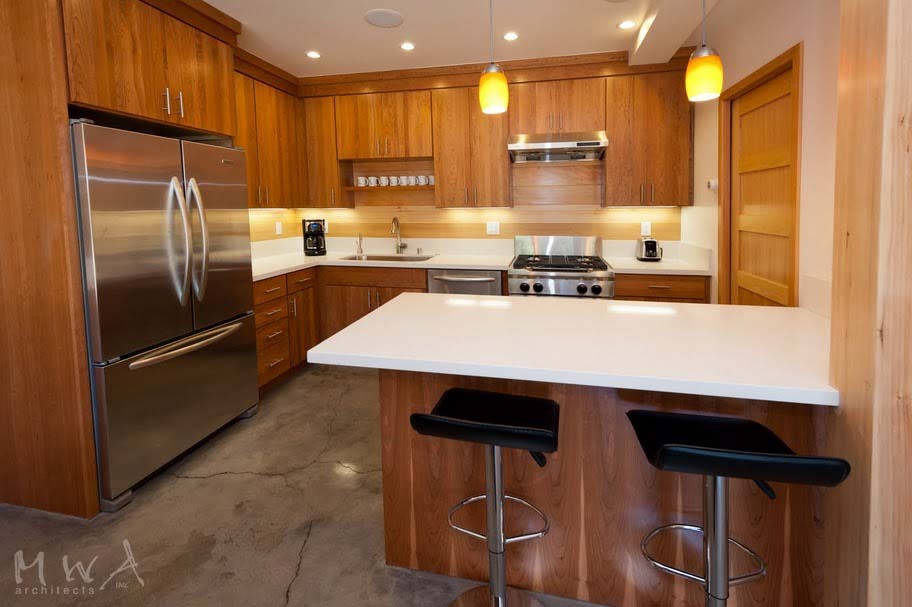 Truckee-04


Image 12 of 14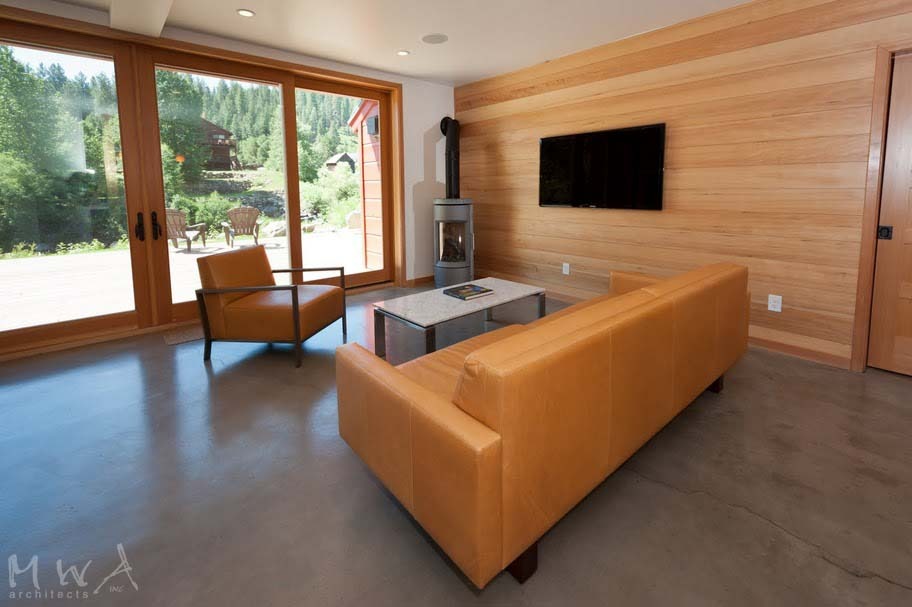 Truckee-04


Image 13 of 14
Stained Concrete
Wood Paneling
Great Room
Living Room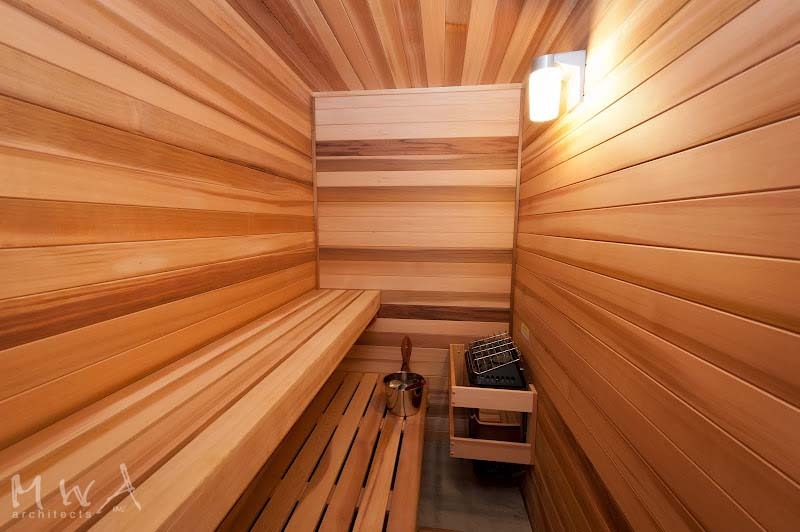 Truckee-04


Image 14 of 14
Stained Concrete
Sauna or Steam Room